Aerial Silk Int/Advanced Level (9-12 yrs old)


February 17 (Monday) at 11:00 am
3 spots left
Location
Dojo Boom Thousand Oaks
This Class is for students with an intermediate to advanced level in aerial silks.
This class will expand on technique, poses, and conditioning from the previous level. Emphasis will be given to ideal form, double foot locks, crossbacks, and hip keys. Basic choreography will also be taught to help students lean how to start linking different moves together.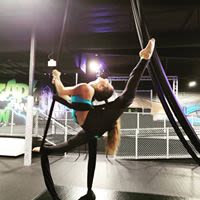 Sorry - that class has already taken place!